South African Sidecar Internationals
In 1979 a squad of Australian riders were invited to South Africa in a private capacity to re-introduce sidecar speedway in the Republic. Because of the recent change of authority status in Australia, ( the ACCA, MA's forerunner, had just taken up direct affiliation with FIM,) there was only limited local publicity and no global awareness, hence detail and results are lacking. A programme of 16 to 18 meeting was proposed, starting late March '79 at Kimberley.
Further political isolation of South Africa and sensitivity about any sporting visits has meant in many cases information on tours is scant. British racers toured in 1988 and '93, winning the latter series 4-0.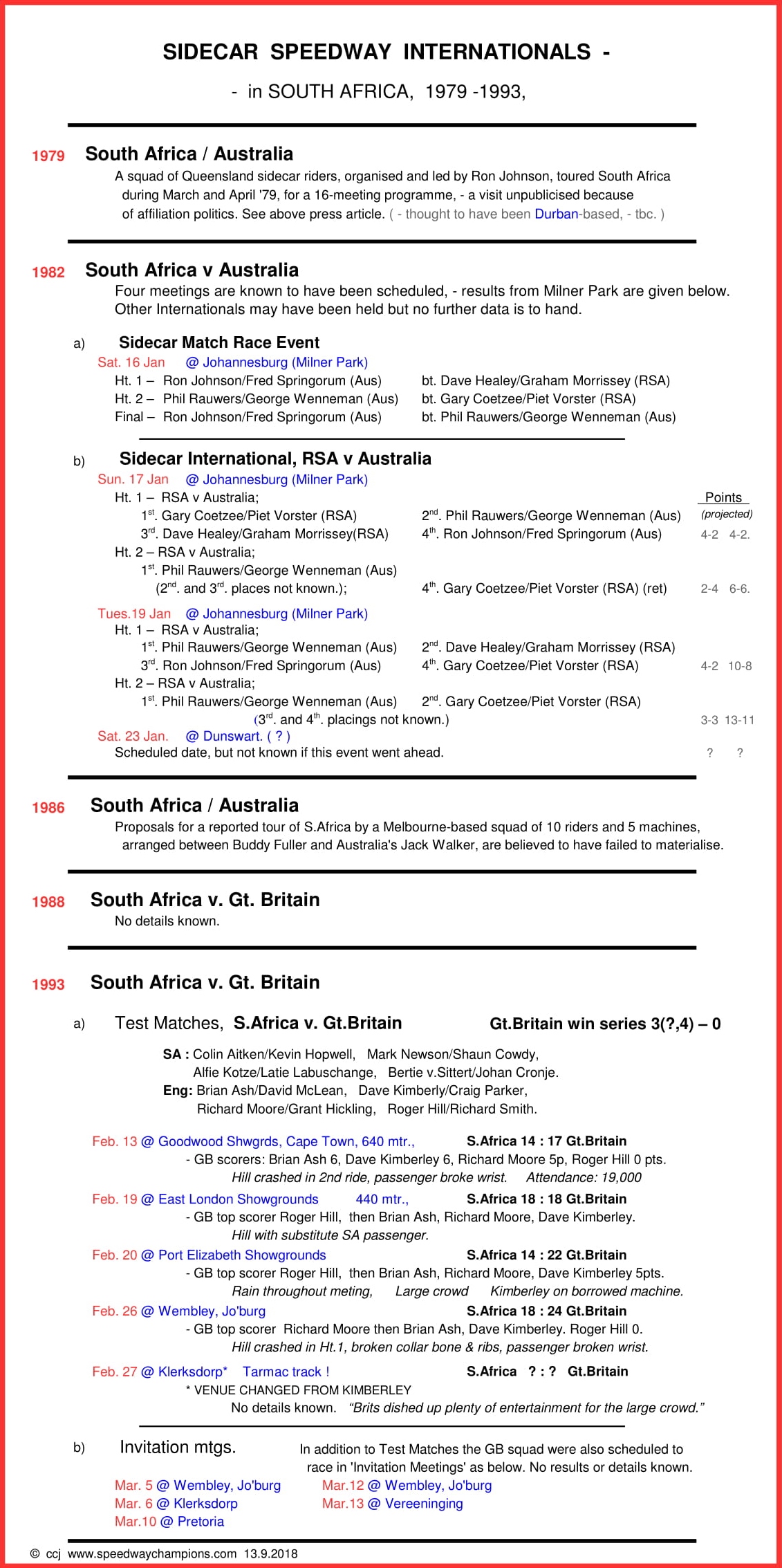 England's #1 crew, Brian Ash and David McLean in their 1993 tour of SA.
~ ~ ~ ~ ~ ~ ~ ~ ~ ~ ~ ~ ~ ~ ~ ~ ~ ~ ~ ~ ~ ~ ~ ~
~ ~ ~ ~ ~ ~ ~ ~ ~ ~ ~ ~ ~ ~