SA Domestic Results & News, C21

Detailed RESULTS from Walkerville and of other known local SA meetings from the present 21st century
can be found via these Links : -
1998 - 2007
(partial);
2008 to 2018
(complete)

Archive speedway NEWS from Walkerville and S.Africa, - click on year :

SA National Championships

Roll of Honour 1946 -'52: SA National & Regional Championships
(Click
here
for 1935 to date.)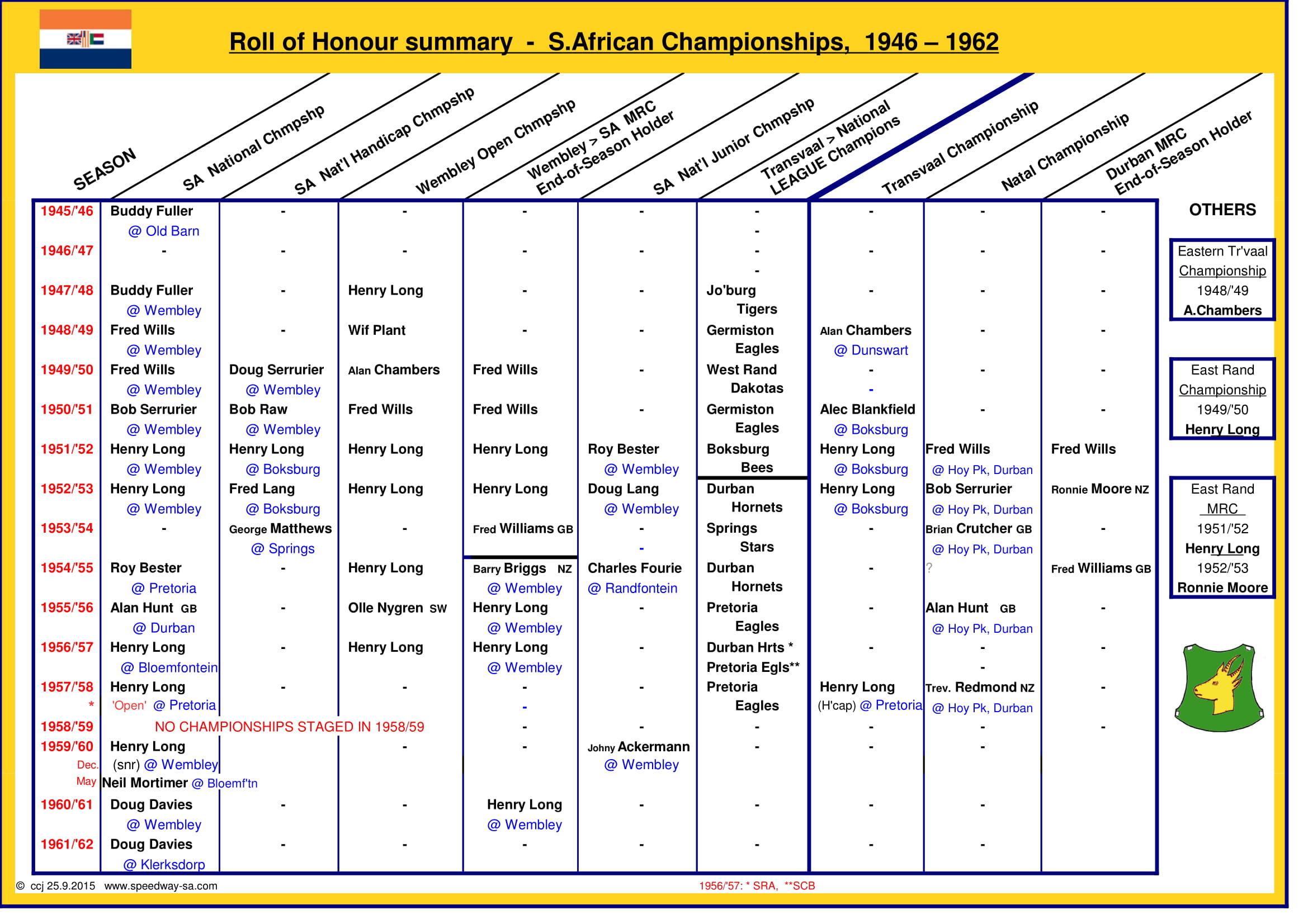 SA Tests & Internationals, 1930 - '98
South Africa's INTERNATIONAL MATCHES



Cape Town 1952 Durban 1957 Pretoria 1958 Jo'burg 1950
SA v Overseas SA v England SA v Europe SA v Britain
Results of Test Matches and other Internationals involving South Africa, Rhodesia, and their riders, Official and Unofficial, i.e. recognised by the sport's international governing bodies such as FIM, ACU, MSA, are given in detail on their
dedicated pages
, and are summarized as follows: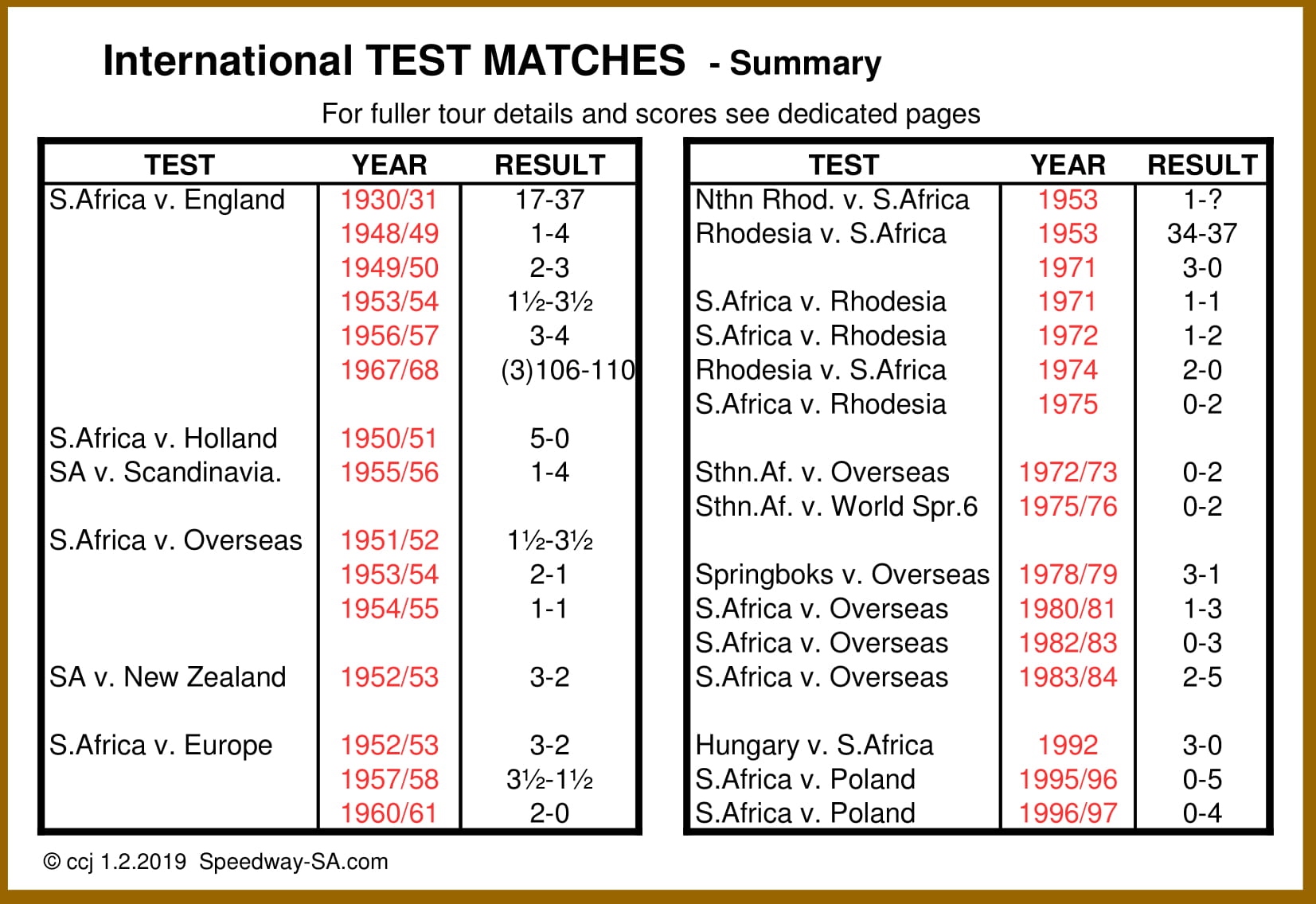 SIDECAR INTERNATIONALS
Sidecar Internationals have also been held in the Republic, including S.Africa v. Australia in both 1982 and in 1986, and a Gt.Britain team toured in 1988, returning again in 1993 for 5 test matches. Information on these events has been collated here.
LEAGUES, - SA & Rhodesian



Rhodesia: Fixtures and Results by Season

Southern Rhodesia, 1953-'58 Rhodesia 1971-'76
(click then scroll for
full page
)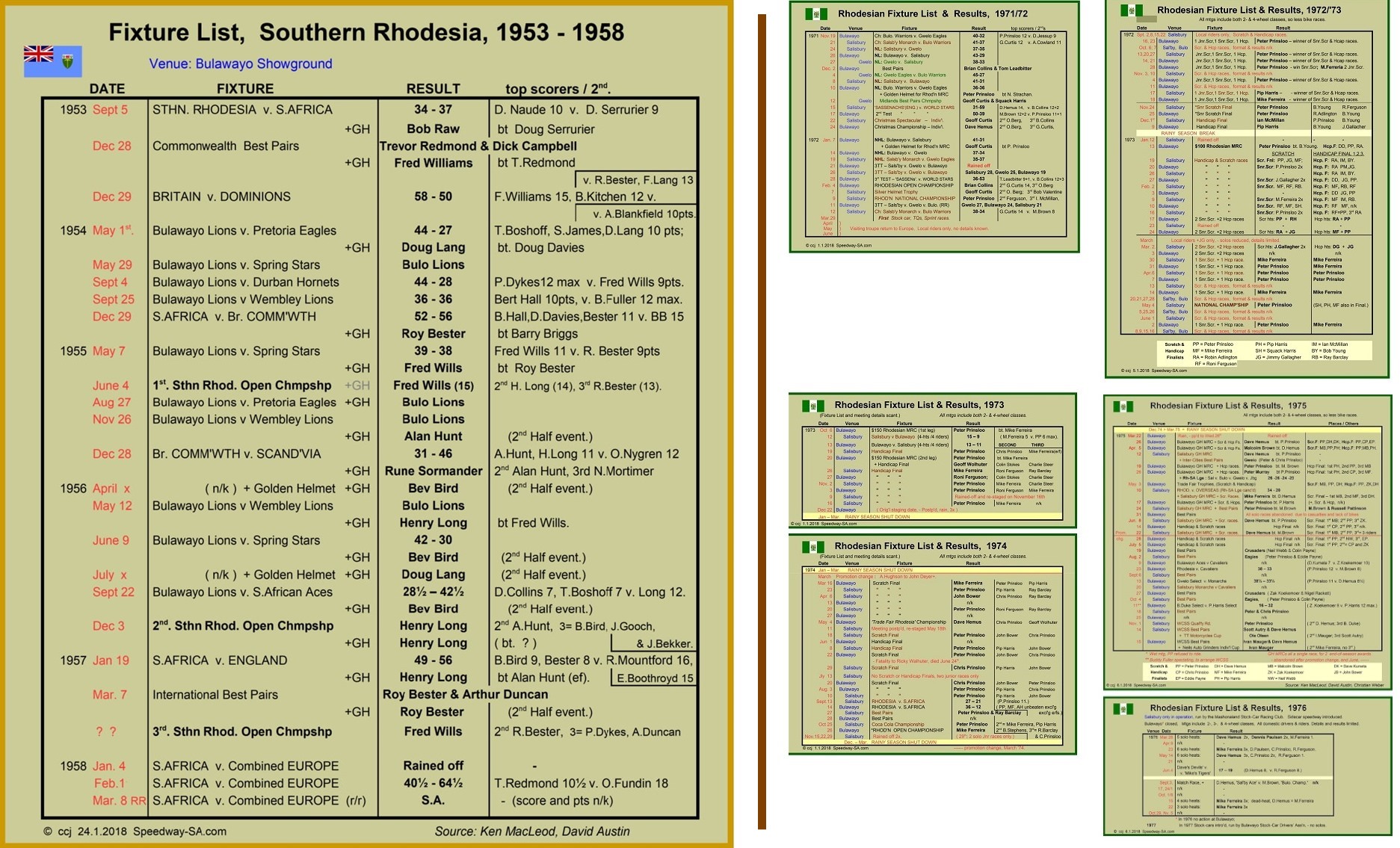 SGP & Other world Items

Results of other meetings worldwide, including the Speedway Grand Prix
series for the World Championship:- [ For ALL World Championships click here ]