RHODESIA


.

(- present day Zambia and Zimbabwe)

The winning Rhodesian team of 1972
for the South Africa v. Rhodesia Test Match at Johannesburg, 6.10.72.
Rear: Alex Hughson and Roni Ferguson; knlg: Pip Harris, Ray Barclay, and Peter Prinsloo

~ ~ ~ ~ ~ ~ ~ ~ ~ ~ ~ ~ ~ ~ ~ ~ ~ ~ ~ ~ ~ ~ ~ ~ ~ ~ ~ ~ ~ ~


Speedway in the Rhodesias is a story in two parts: - the 1950s, and the 1970s.


PART 1 :
Rhodesia's Speedway Induction - 1950s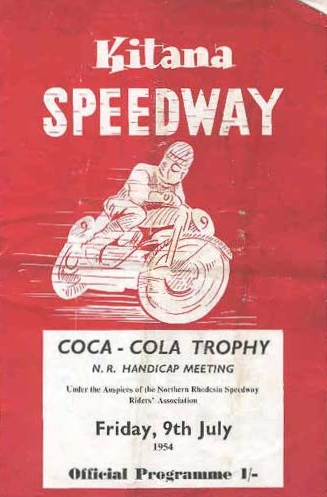 The first speedway meeting in the Rhodesias was at the Kitana Stadium, Kitwe, in Northern Rhodesia, present-day Zambia, on July 16th 1953 when Bob Serrurier won the Northern Rhodesian Championship. (A 1954 programme is shown left.)
It was September '53 before Bulawayo saw its first speedway, a 'Southern Rhodesia v. South Africa' Test Match, although it was this land south of the Zambezi, today's Zimbabwe, that was to see the greater development of the sport.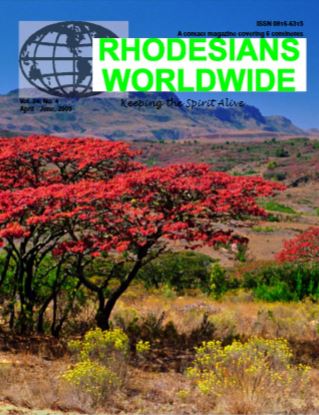 The attached article that follows, "
Bulawayo Speedway and Cycle Speedway In the 1950's
", taken from a latterday issue of the magazine 'Rhodesians Worldwide', describes the introduction of speedway to Southern Rhodesia, specifically to its hotbed, Bulawayo, and the structure of the sport 60-plus years ago.
Early Days, - Kitwe and Bulawayo 1953

Shown right are press cuttings from 'The Henry Long Collection, Pt.8.' which report on South African riders in both Northern and Southern Rhodesia in the very first days. The cuttings, (click to enlarge), contain match and Test Match reports plus a group photo of the S.African and Rhodesian team members, expanded below.
n.b: The images in this section are from press cuttings, their quality being commensurate with the source and age but of sufficient historical significance to warrant inclusion.
Seen on arrival in Bulawayo, the squad of riders from the Union for the first ever speedway
meeting in Southern Rhodesia on Saturday Sept.5th, 1953, - Rhodesia v. South Africa.

.

Lt >Rt, stdg: Sonny James, Doe Luyendyk, Toby Boshoff, Joe Blankenfield, Bud Messer,
Harry du Toit, Godfrey Rabie Mgr, Bob Raw;
On bike: Doug Serrurier; knlg: Johnny Bekker, Dave Naude.
(These 10 were joined by Nthn. Rhodesian riders Stan Paulsen and Bert Clark for the match.)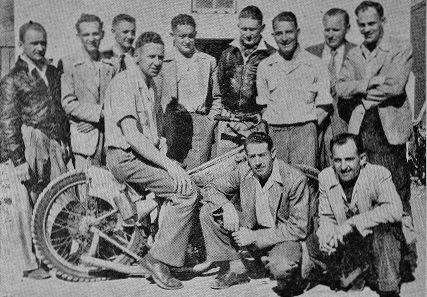 At the tapes, Lt > Rt: D.Naude, S.Paulsen, B.Clark, S.James.
Dave Naude was top man on the night, with 10pts from 4 rides, and winner of the Handicap Final.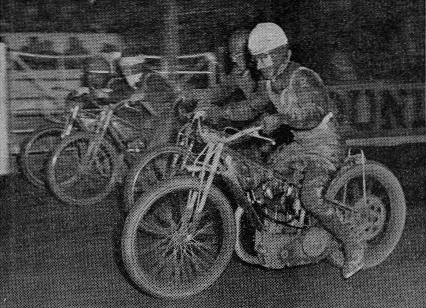 .
~ ~ ~ ~ ~ ~ ~ ~ ~ ~ ~ ~ ~ ~ ~ ~ ~ ~ ~ ~ ~ ~ ~ ~ ~ ~ ~ ~ ~ ~
.
Toby Boschoff Harry du Toit & Bob Raw

1954/55:
Roy Bester and Fred Wills
, winners of the Rhodesian Golden Helmet at Bulawayo.
- Bester beat Barry Briggs, Dec.29th 1954, before conceding defeat to Wills on May 8th 1955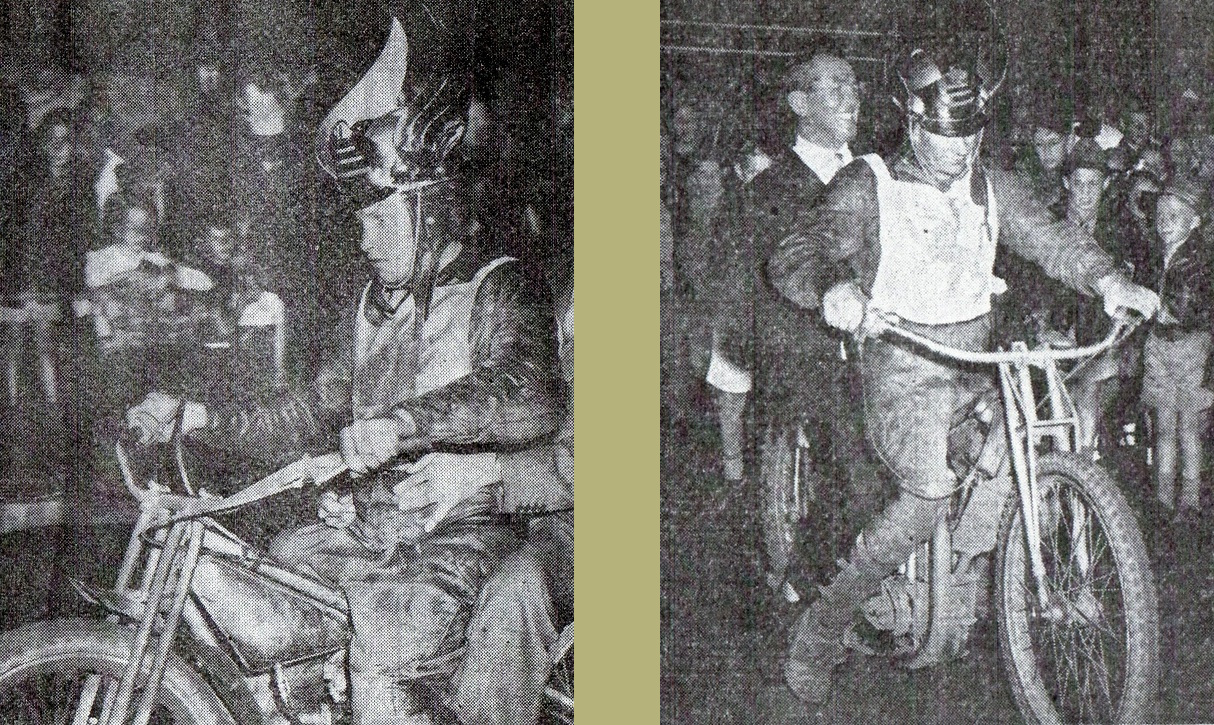 1956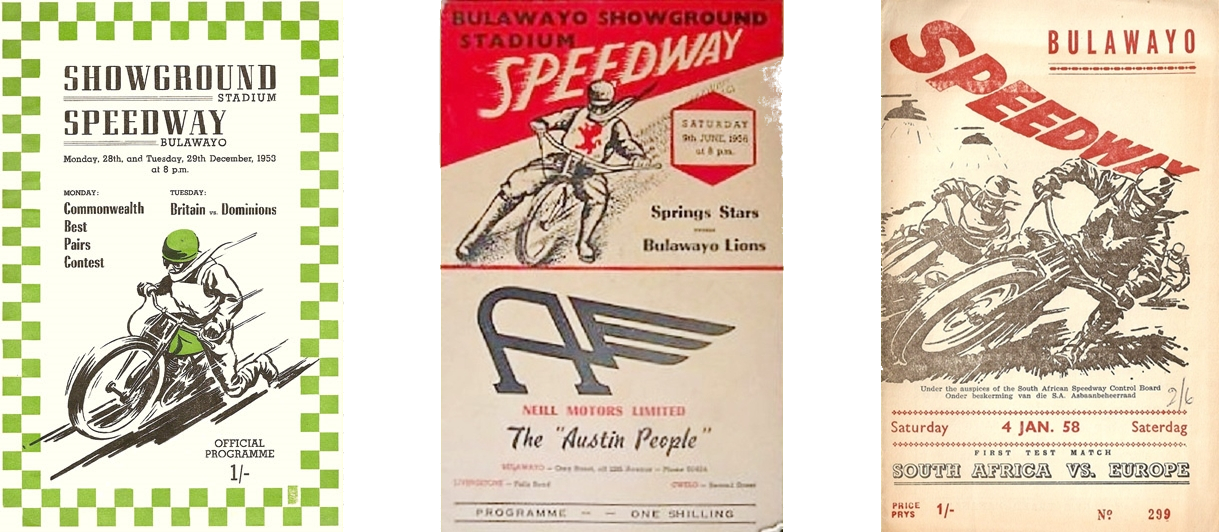 Britain v. Dominions 1953 Spring Stars(SA) v. Bulo Lions 1956 S.Africa v. Europe 1958
@ Bulawayo Showground
Northern Rhodesia - Kitana
Bob Serrurier, Local copper-belt team match, Kitana Stars v Ndola Devils,
winner of first Rhodesian event,1953 - Stars skipper Henry Long on bike, 1954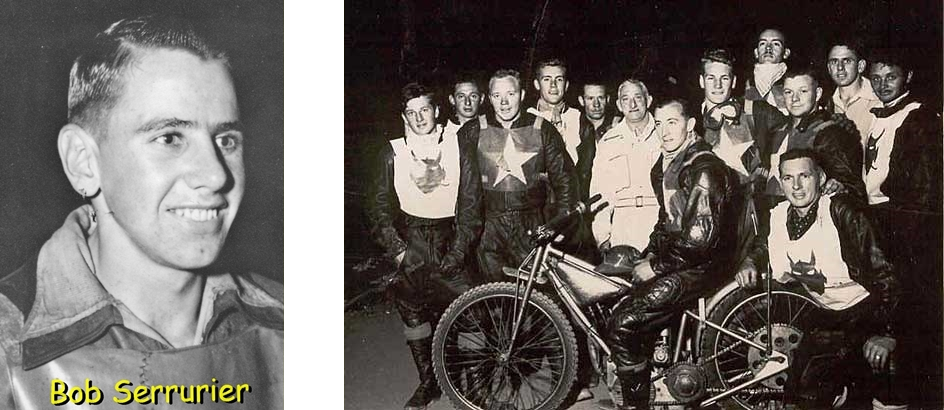 Buddy Fuller (rt,) practicing in the early days at Katana, prior to the safety fence being erected.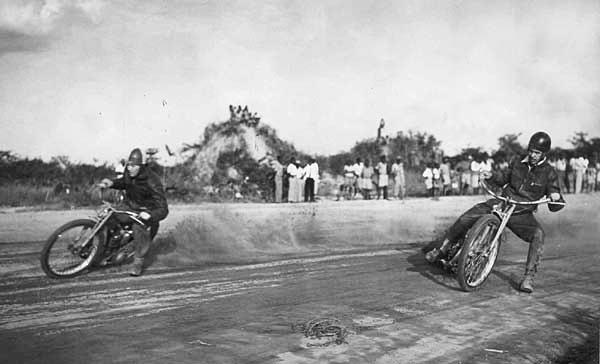 Local (Welsh-born) rider Bert Clarke in practice, Northern Rhodesia's first speedway convert.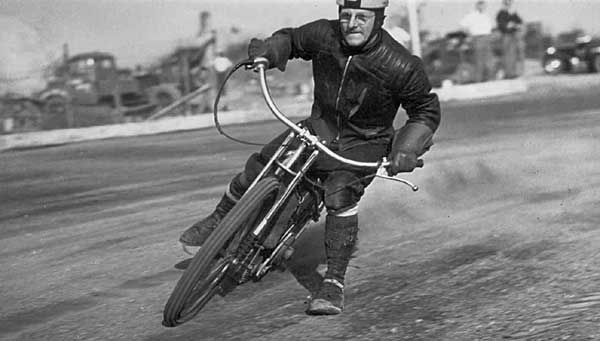 .
More Rhodesians ready to try speedway.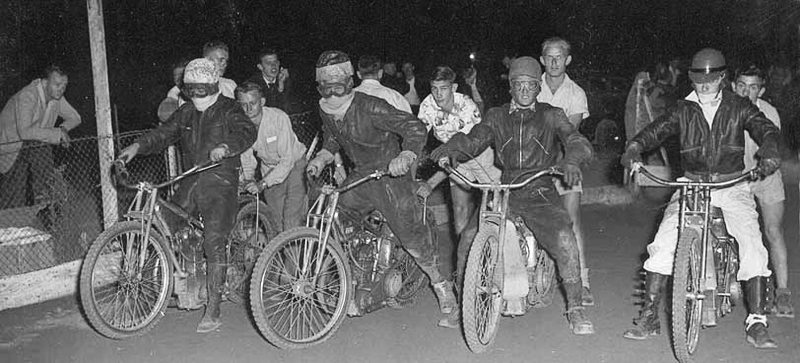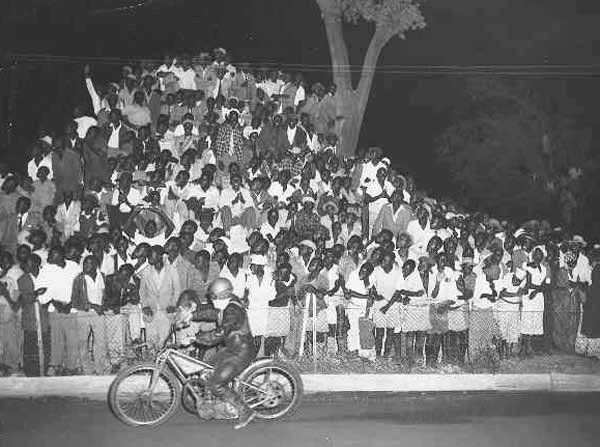 Above: Locals on the hill,
. . . . . . . . . .
below,
whites seated at the start/finish line.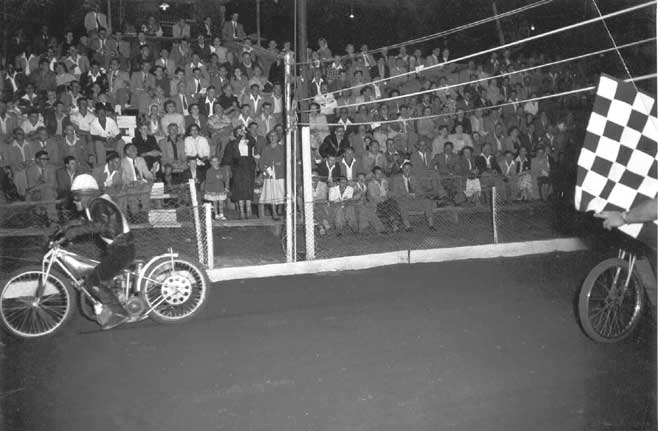 Henry Long (inside) and the Ndola skipper on a lap of honour.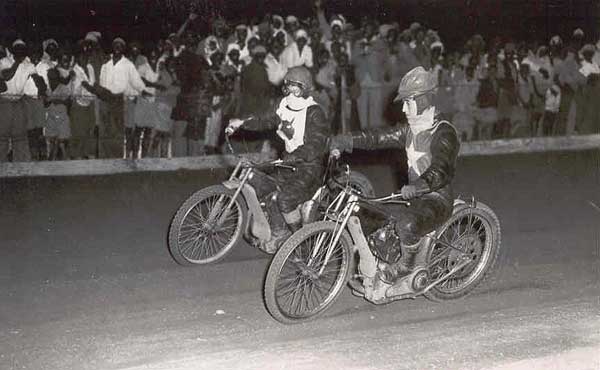 Fixtures & Results table for Bulawayo meetings of the 1950s, (meetings were staged approx. monthly.)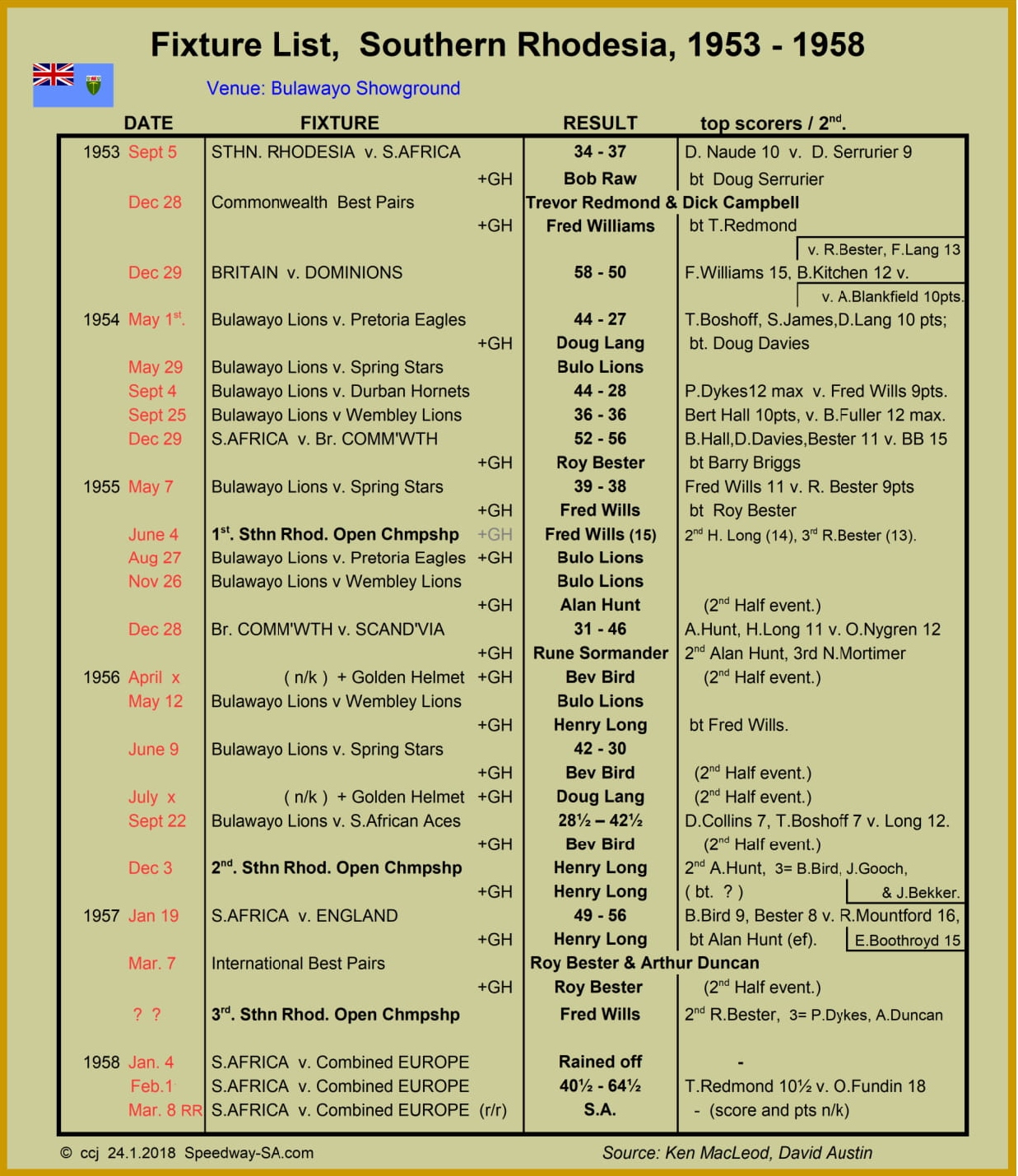 S. African- and Rhodesian-born Riders in British Speedway
The accompanying table and its brief review lists those riders. Peter Prinsloo, Mike Ferriera and Denzil Kent, riders of the '70s period, proved to be the most successful Rhodesians to race in Europe.
Traveling around Africa, 1956December 1956
: Riders up from S.Africa for the Sthn Rhodesia Open Championship, (on Dec.3rd) on ferry, crossing the Limpopo river into present day Zimbabwe, then at the Border Control:
Lt:
Jimmy Gooch, Henry Long, Peter Williams.
Rt:
Toby Boshoff, Arthur Duncan, Buddy Fuller.
Another vehicle with Eric Boothroyd and 3 others failed to make the meeting because of a road accident. The championship was won by Henry Long with Alan Hunt 2nd.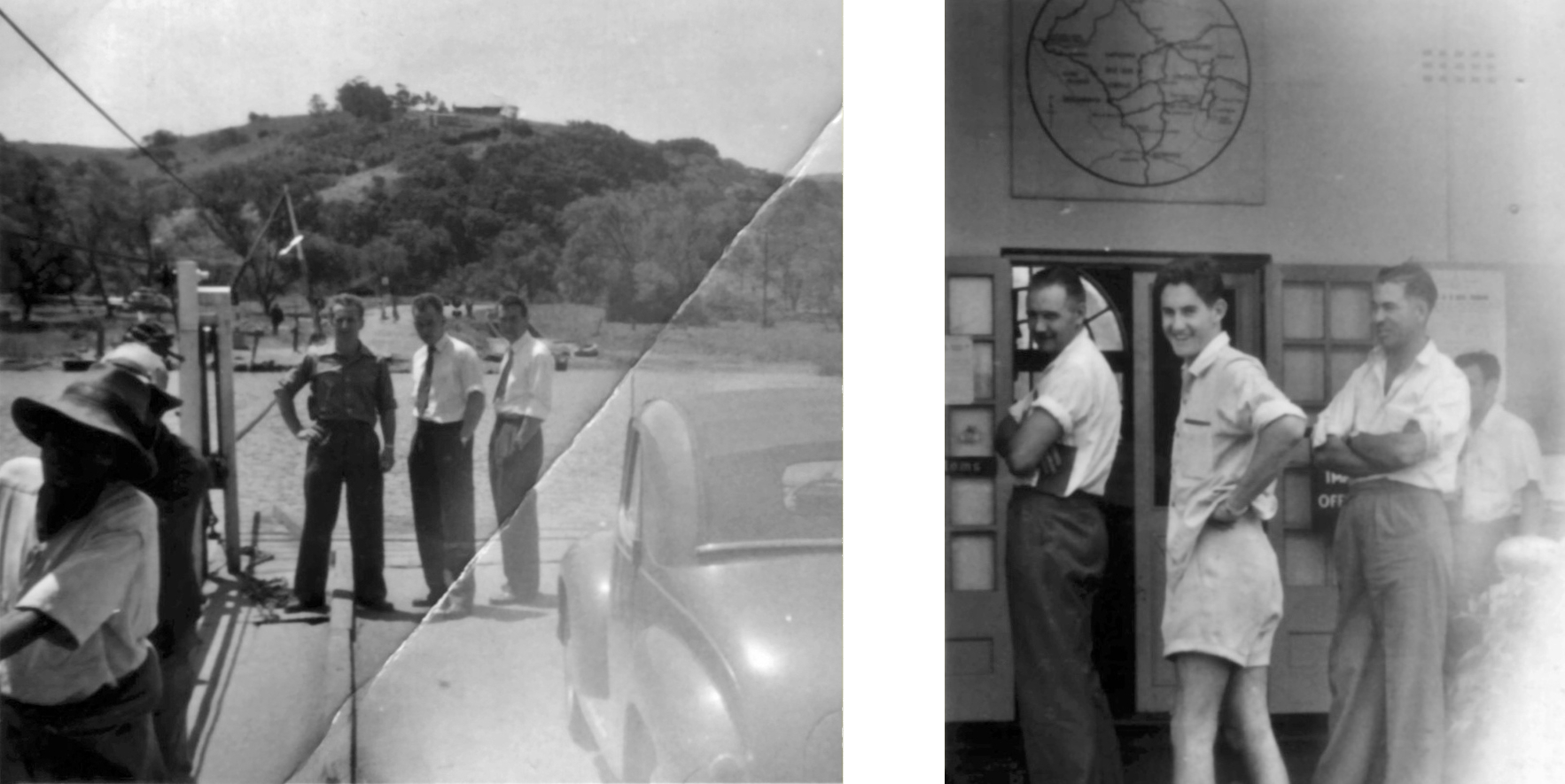 The Bedford bus used by the squad for travel all over Sthn. Rhodesia and South Africa. Note the bikes in the back. 4 riders could sit up front, doing the driving, then there were 4 big bunk beds that others used for sitting or sleeping on.
L > R: Pat McKenzie, Peter Williams, Buddy Fuller and Alan Hunt.

The sound of speedway and the JAP engine went silent after 1958, and it was not heard again
until January 1971, when the Czech Jawa motor was to dominate.